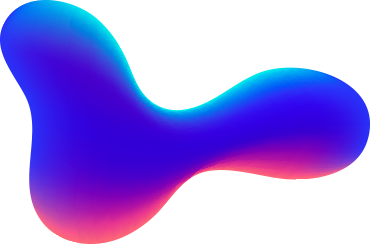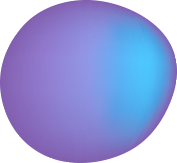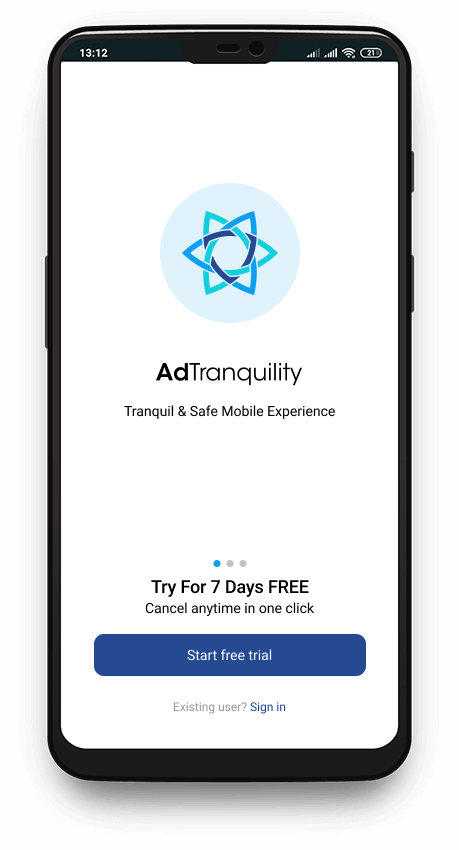 Instantly Remove Spam Push Notifications From Your Phone
Getting bombarded with hundreds of spammy push notifications (popup messages) every day? Save your sanity with our turn-key solution.
We want to help you create a distraction-free environment.
So that using your mobile or browsing the internet is a tranquil and relaxing experience.
Choose Your Plan

Choose between a weekly, monthly or quarterly subscription to 24/7 protection.

Download the App

You can download the AdTranquility app from Google Play Store.

Clear Spam

Follow simple on-screen instructions and free yourself from spam!
Our mission is simple. We want to empower regular people to be able to say NO to aggressive advertisers that spam them with intrusive, annoying ads.
Our app puts an end to bombarding people like You with hundreds of ads, messages and in general SPAM. We hope you'll join us on the journey.
We help you say 'NO' to aggressive, greedy advertisers & spammers.
We keep it simple. You click one button - no complex settings.
Block log
Check which notifications we've blocked for you.
Awesome support
Our US-based customer support team is happy to help you along the way. Send us a message or give us a call. We also honor a no-questions-asked 100% refund guarantee.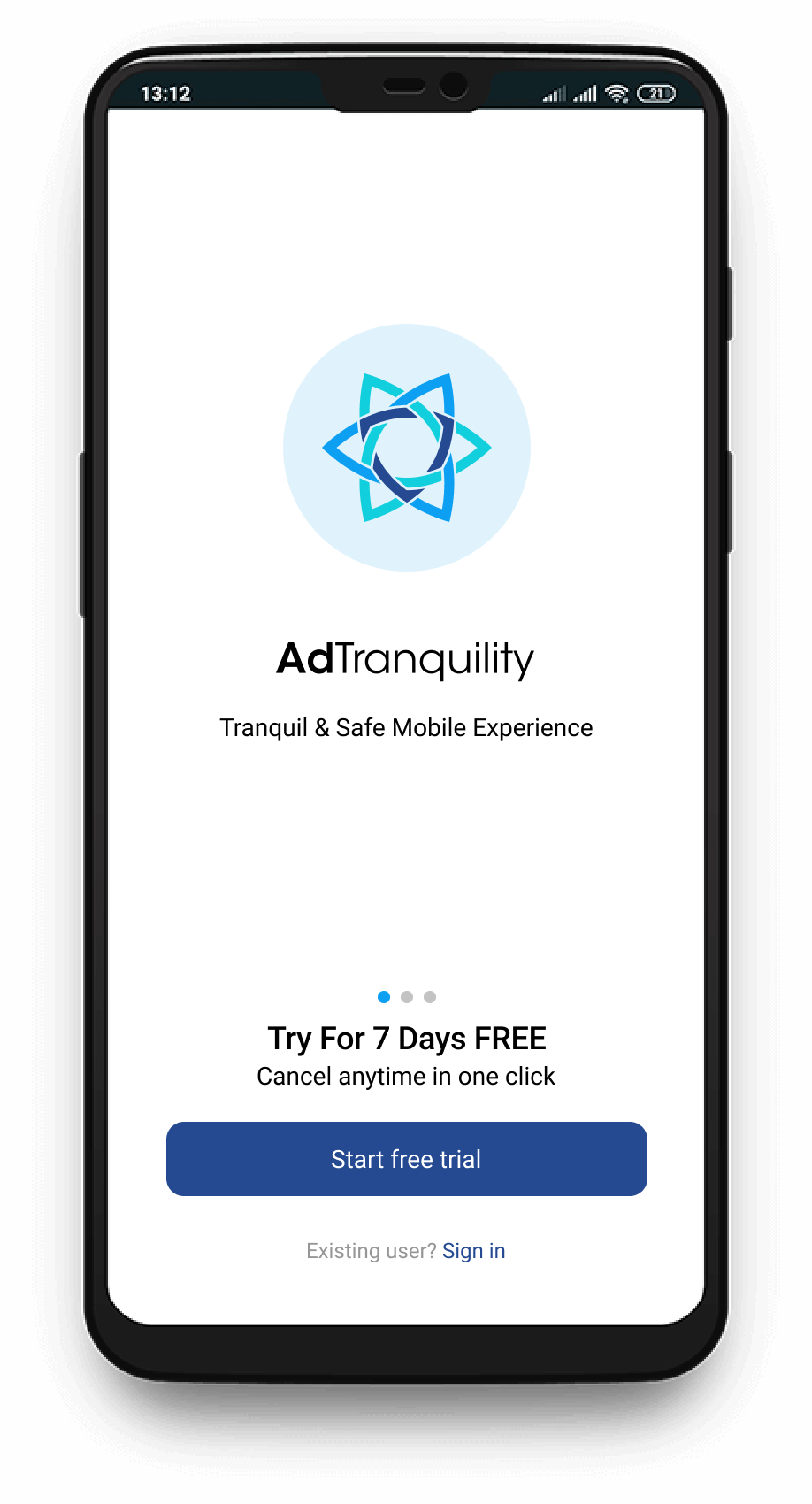 Once and forever
Our app is a set-and-forget experience. You don't want to deal with settings and technical things every day, do you?
Regular updates
Our talented (and expensive) developers are working constantly to keep an edge over the spammers. We roll out automatic updates regularly.
Available for all Android devices
Purchase a subscription above and you'll be redirected for instant download.
We hold your hand every step of the process and if you need any help, our US customer support team is happy to answer via phone and email.
Choose which works best for you.
24/7 Spam Protection
All Updates Free
Premium Support
No Discount
24/7 Spam Protection
All Updates Free
Premium Support
*25% OFF*
24/7 Spam Protection
All Updates Free
Premium Support
*42% OFF*
Choose Your Spam Blocker and Privacy Shield Plan
All plans are covered by a no-hassle 100% money-back guarantee for your first 30 days of service. Stop all Spam in 3 easy steps!
Step 1
Select a plan that works for you
All plans include, 24/7 customer support.

1 Week
7 Day Trial
$
6.99
per week
After 7 days you will be billed $6.99
Billed every 1 week
30-day money-back guarantee.
Most Popular

12 Months
7 Day Trial
$
8.33
per month
After 7 days you will be billed $99.99
Billed every 12 months
30-day money-back guarantee.
The 12 months plan includes the biggest savings and is fully refundable for 30 days.

1 Month
7 Day Trial
$
14.99
per month
After 7 days you will be billed $14.99
Billed every 1 month
30-day money-back guarantee.
Step 2
Enter your email address
Privacy guarantee: We do not share your information and will contact you only as needed to provide our service.
Step 3
Your Plan Includes
Unlimited spam and online ads protection
24/7 customer support
No activity logs
Best-in-class security & privacy
Adware virus removal
30 days risk-free. Not satisfied? Get your money back, no questions asked.
EMAIL
If you have any questions about our products, give us a shout via [email protected] and we'll be glad to assist (24/48h response time).

CUSTOMER CANCELLATIONS & REFUNDS:
If you are our customer and looking to cancel and/or refund, please call us at (+1) 833-476-0103 between 9 AM - 5 PM PST and our support will be ready to assist you.

Alternatively, you can also access our refund form and follow instructions to self refund.
How can I cancel and receive a refund?
Although we're sad about your decision, we absolutely respect it and always honor our no questions asked 100% money back guarantee. Simply send us an email to [email protected] (preferably from the same email address you entered during checkout) and we will process your cancellation and refund within 24h.
It's quite simple really. We have a database of spam notifications/keywords and whenever a notification (Chrome web push notification, to be exact) arrives on your phone, it is automatically checked by the app. If it's considered spammy (you won a free iPhone and similar…) it gets blocked. 
Do I need technical skills?
Absolutely not! Apart from simply blocking spam, our main goal was to make this EASY. And so once you download and enable the app, you simply press on a big button and you're 100% protected. Even if you restart your phone, you won't receive spam. Unless you turn the protection off by clicking on the button again.
Do you read all my notifications?
We, as in – the company/people – absolutely not. Notification data is never sent from your device to us. However, the code (the app itself) of course analyzes your notifications (to prevent spam). However, again, they are never shared outside your device with any human being.
I am Jeffrey Lewis, the founder of AdTranquility. Backing me is an entire team of developers and support staff that help make this project a reality.
I've been a software engineer for over 10 years and have worked at multiple tech companies, but decided to start a 'passion project' – an app that helps people say NO to spam. This has turned into a wildly successful company, AdTranquility.
Why is there a paid subscription?
Due to 2 reasons:
Fighting against big, aggressive advertisers and protecting you from them is VERY expensive. It requires a team of high skilled – and paid – developers to be one step ahead.
We could make the app free to download and use, but what we'd need to then add is… advertising. Doesn't make much sense, does it? Considering our mission.
So unfortunately the only way forward is a paid subscription.